The company
Aerowash is a leading developer and manufacturer of automated aircraft washing robots. We strive to streamline the cleaning process in order to minimize the aircrafts down time while improving the washing results and the working conditions for your ground support crew.
We offer aircraft washing equipment and services for the aviation industry globally. Our training team has over 15 years of experience of external airplane cleaning services.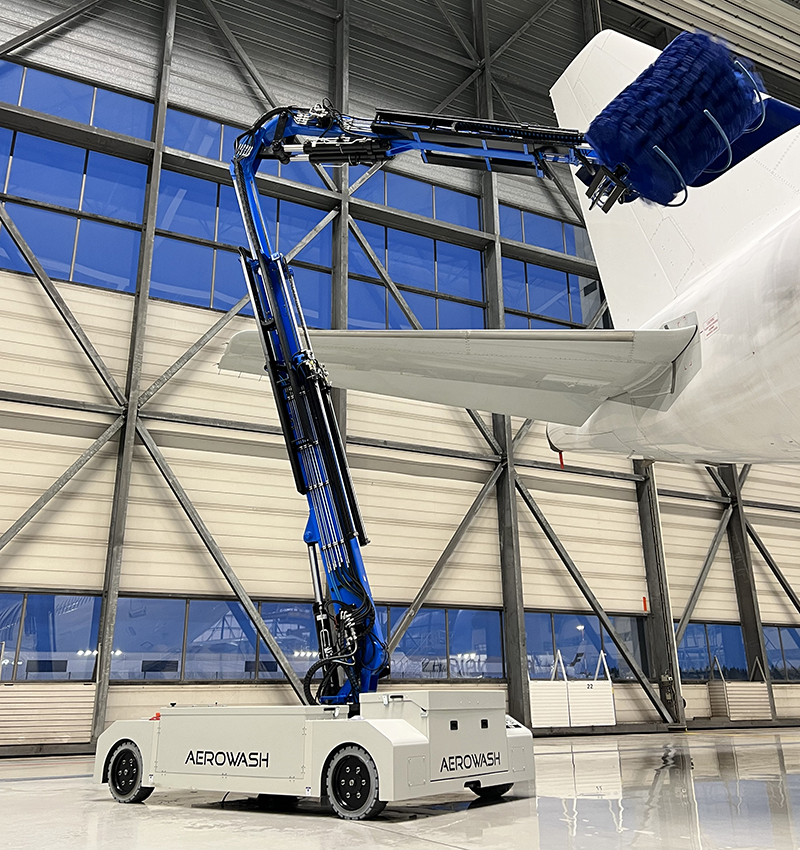 RELATION
We believe in long-term business relations with our customers, partners and colleagues.
CUSTOMER SUCCESS
We listen to understand our customer's business and we deliver what we promise.
TEAMWORK
We collaborate and have an open dialogue in order to create excellent result.
CURIOSITY
We continue to search for new solutions that will create value for all stakeholders.
R&D
We take pride in our product development, where we aim to offer our customers the very best technological solution today and in the future. Our R&D department works closely with our customers as well as with our training and service team who has invaluable on-hand experience.  
Aerowash arrange annual R&D seminars for customers and stakeholders to exchange ideas, experiences and visions.