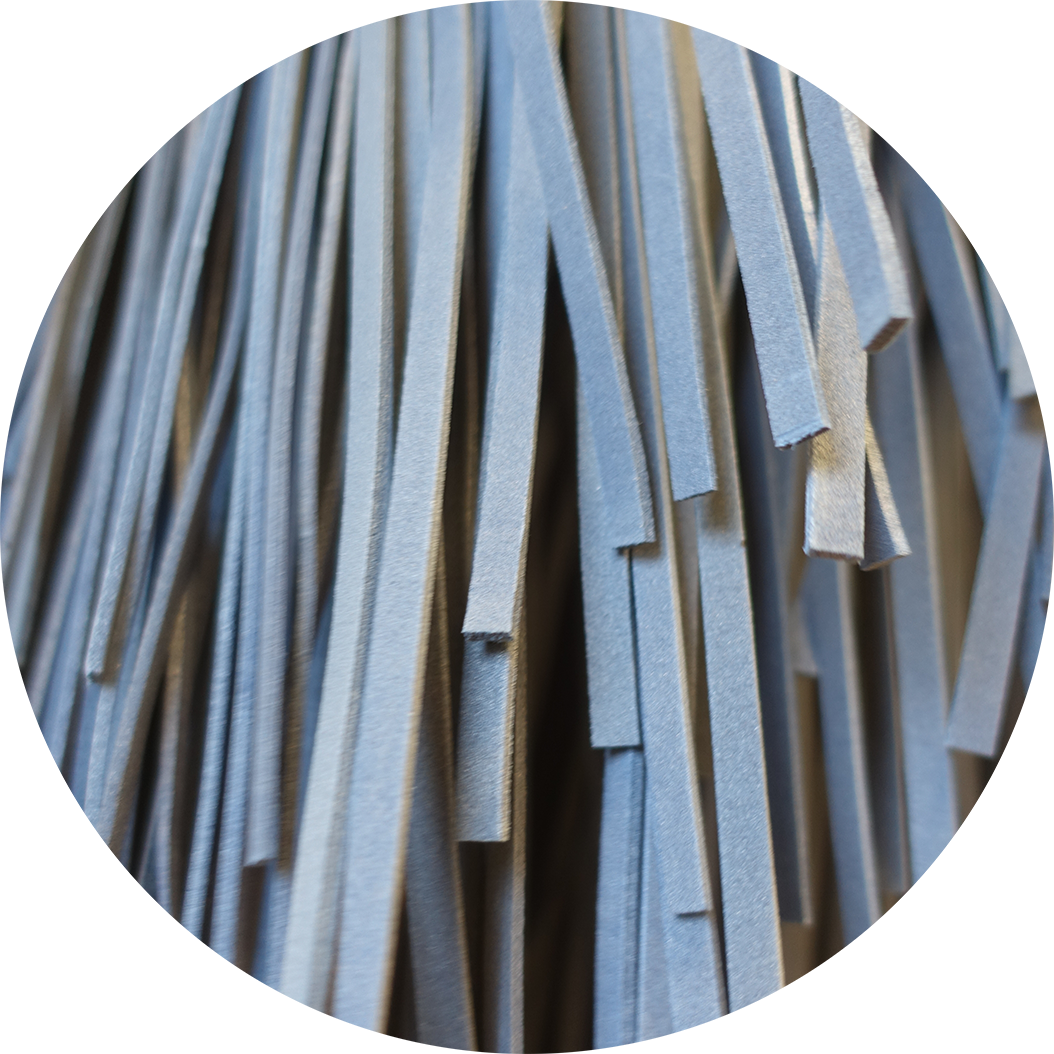 QUALITY
The light weight and flexible brush provides a superior cleaning result of the aircraft fuselage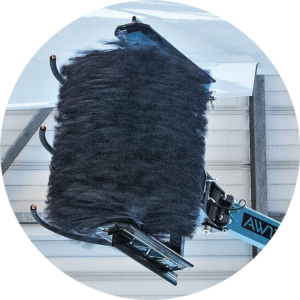 SAFETY
Several safety features and alarm indicators protect the aircraft body and operator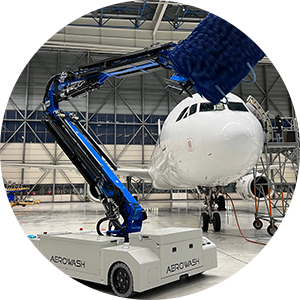 EFFICIENCY
The elaborated washing programs provides a time efficient washing process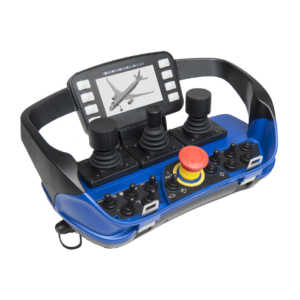 SIMPLICITY
The Aerowash is operated by a user friendly and wireless remote control
AW3 Added technical features
New features to reduce the positioning time
Automatic start position. Automated folding and unfolding. Different speed depending on washing mode or transport mode
Automatic distance adjustment
Ensures that the brush has the right pressure against the fuselage
Automatic angle adjustment
Ensures that the brush is parallel to the fuselage at all time
Four-wheel steering
Facilitates manoeuvring the washing robot around the aircraft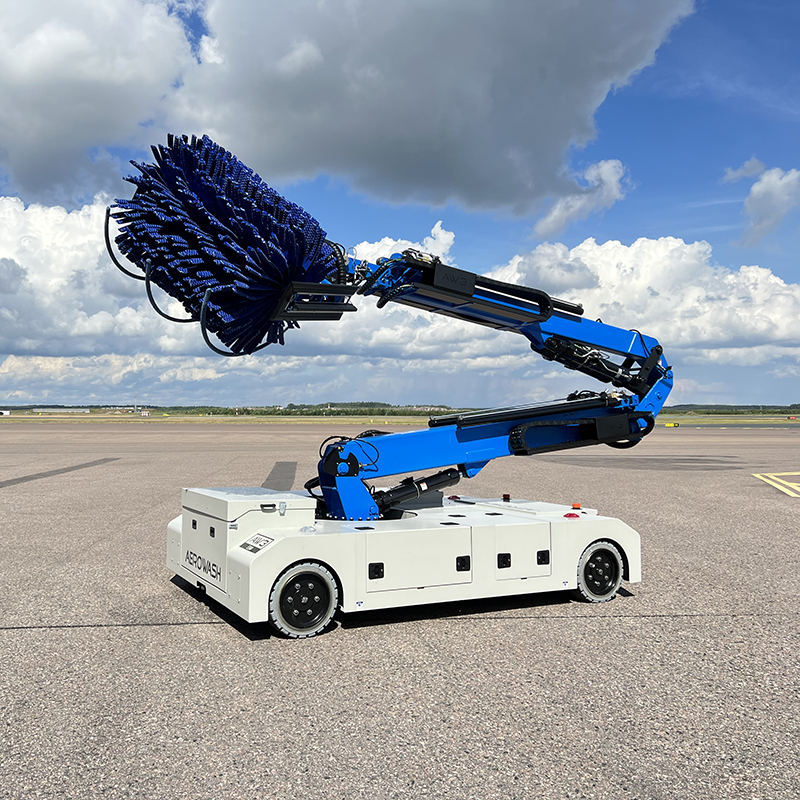 The Aerowash
With the Aerowash we have taken a great leap towards a fully automatic washing robot. Thanks to new technology, the operator will hardly need any training in order to operate the Aerowash in an efficient and reliable way.
The Aerowash has an intelligent control which enable anybody to become a professional Aerowash operator in no time. The operator can work in a more efficient way and the aircraft washing will be done in a much shorter time than before. As it soon adds up to minutes, hours and days saved, the Aerowash owners will increase revenues and reduce costs. The more Aerowash' in your fleet, the greater the financial gain.
Aerowash is controlled and operated by a wireless remote control, through which all necessary operating functions during washing are performed. The display includes several reliable safety features and simplifies operation and monitoring. There are comprehensive washing programs that guide the operator through the different airplane sectors. Thanks to the remote control's ergonomic fastener, the operator's working conditions is significantly improved. 
The efficient brush provides a gentle but high-quality washing result. The brush has an automatic distance and angle adjustment and there are several safety features that protect the aircraft body and operator, such as alarm indicators and safety sensors.
 
The positioning time has been greatly reduced in the Aerowash compared to the older version, thanks to an automatic start position and the automatic folding and unfolding. In addition, the Aerowash has four-wheel drive which makes it much easier to move it around the aircraft.
Model design
The Aerowash AW3 is a battery powered washing robot which can wash any narrow and wide body aircrafts.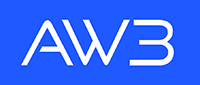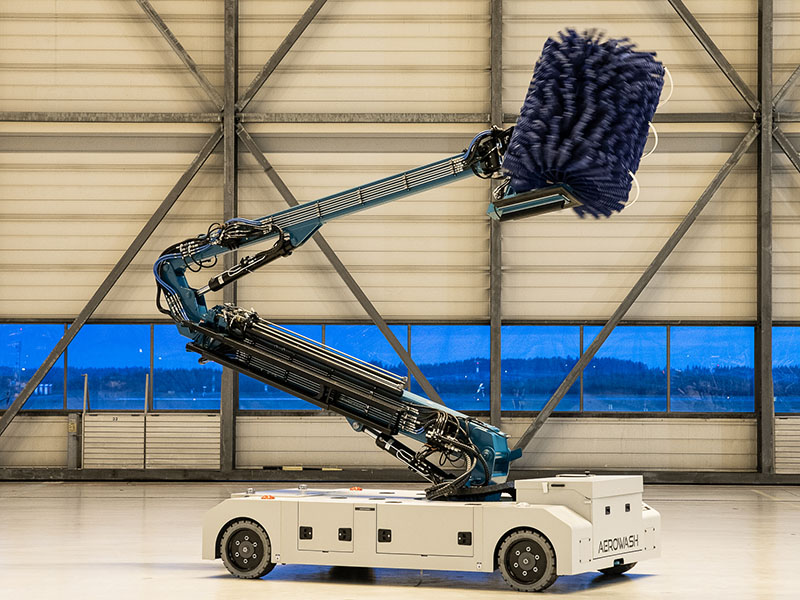 Services
We offer different type of services: consultancy, training and customer support.
Consultancy
We offer consultancy services that focus on the aircraft washing concept. We can create new working practices, evaluate existing ones and transforming your processes into more efficient ones.
Training
We offer on-site training services for your operators, maintenance personnel and supervisory team.
Our instruction team is based at Helsinki Airport in Finland, and has an extensive experience of external aircraft washing services. Our team has performed and managed external washing services for Finnair for over ten years. Our instructors are available to train your staff on how to operate the Aerowash to achieve safe and efficient external washing..
Customer support
The Aerowash Service Team can provide you with services and support. 
Our offering
Customized business solutions to accommodate your business needs.
Direct sales
We offer direct sales to any part of the world. To complement your purchase, we also offer training, spare parts and maintenance options.
Rent (Europe)
When you wish for a more flexible financing or a short-term solution, we offer rental agreements to selected customers globally. We offer leases of 36 months or longer. To complement your lease, we offer training, spare parts and maintenance options.
Pay per use (Europe)
This unique product offering is for selected airport locations. We own and maintain the equipment, and you pay when you use it. It is our most customer-friendly offering where we take care of everything that has to do with the equipment and you can focus on your core business. You can complement this option by purchasing training or consultancy services from us.